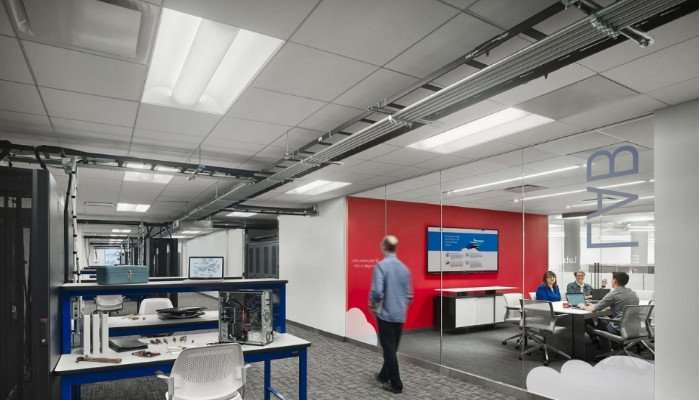 ESD Flooring For Corporate Headquarters
GoGo chose Nelson Design Firm who used StaticSmart's ESD Flooring for their corporate headquarters ' new workspace flooring project.
Gogo, the world leader of in-flight connectivity and wireless in-flight entertainment solutions was looking to design a collaborative workspace for the 225,000 square foot corporate headquarters in Chicago, Illinois.
StaticSmart's ESD flooring was used in Gogo's headquarter's Lab Area to protect their static sensitive computer equipment from potential damage caused by an electrostatic discharge (ESD).
Are you looking for ESD protection for your next workspace redesign or corporate headquarters? Request a quote from our team of ESD Flooring experts.