Carpet Tile
Level 1 Static Protection
Low kV Flooring For Commercial Offices Spaces
Resilient Flooring, Nature Series
ESD Flooring For Healthcare Facilities
Resilent Flooring Used In MRI Room
ESD Flooring For Electronics Manufacturing
Vinyl Tile, Summit Series
ESD Carpet Tile for Broadcast Studios
Level 2 & 3 Styles: LAN 4.0, Discovery ECO
ESD Flooring For Public Safety Centers
Carpet Tile, Level 3
North America's Largest ESD Flooring Manufacturer
StaticSmart® By Julie Industries has been providing static control flooring solutions across the Globe since 1976. At StaticSmart® by Julie Industries, ESD flooring is our business. It's the only thing we do. As a third-generation, family-owned company, we have over 40+ years of anti-static flooring experience and understanding of flooring applications. We provide expertly-crafted static control flooring solutions to flooring contractors, architects, and designers. Our clients are looking to protect personnel and equipment from a vast array of static problems, including injury or damage caused by uncontrolled static electricity, also known as Electrostatic Discharge or the 'ESD' in ESD Flooring. If you are an end-user updating your facility, an architect, or a designer working on a proposal, request a sample from us, or if you are a flooring contractor, click here to receive a flooring quote.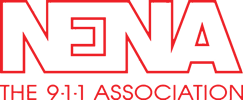 STATIC DISSIPATIVE FLOORING
StaticSmart® static dissipative flooring protects from the damage caused by uncontrolled static electricity. Our ESD flooring is best for industries like Government, Electronics Manufacturing, Public Safety, Commercial Business, Broadcast & Media, Mission Critical Utilities, Education, Healthcare, and Access Floors.  Since our founding in 1976, we have been members and participants in organizations like NENA, APCO, and IFMA, serving the Public Safety sector, Electronics Manufacturing industry, Commercial Business, etc. and whose common goal is technological advancement and workplace improvements.
ANTI-STATIC ESD FLOORING PROTECTION
See our full line of static control flooring, including our ESD carpet tile in 3 Levels of static protect, Esd vinyl tile, low kV LVT, Esd sheet vinyl and our complete line of maintenance products to care for your static control flooring. Our StaticSmart® ESD flooring meets or exceeds all industry standards such as ANSI/ESD S-20.20 and Motorola R56 and even includes a lifetime warranty. All StaticSmart® flooring products are manufactured in partnership with World Class manufacturers, such as Shaw Industries (a Berkshire Hathaway subsidiary) and LG Hausys, whose flooring manufacturing expertise is unsurpassed. StaticSmart® ESD flooring products are environmentally friendly and also have achieved FloorScore and CRI Green Label Plus certification for indoor air quality. In addition, StaticSmart® carpet tile styles are also 100 percent recyclable and cradle-to-cradle certified at the Silver level.
TYPES OF RESILIENT FLOORING
ANTI STATIC FLOOR CLEANER